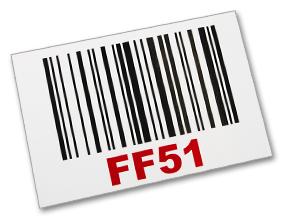 Aluminum FloorTags™
Durable, Barcoded Warehouse FloorTags™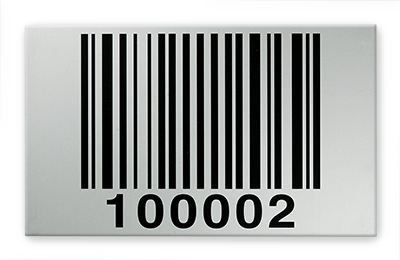 Identify warehouse locations where rack mounts are not feasible.
Withstands warehouse floor traffic.
Scan from forklift seating.
Anodized aluminum with sub-surface image for maximum durability.
Mount FloorTags™ on warehouse floor to identify locations where rack mounts are not feasible. FloorTags™ are designed with ample barcode "x" dimension for dependable readability, even when seated on a forklift. High vertical bar dimension negates problems of angular scanning when approached from an irregular direction.
Aluminum FloorTags™ label is made from .032" anodized aluminum with an ultra durable photographic image embedded within the surface of the plate to provide years of service. Our FloorTags™ are backed with high strength acrylic adhesive or epoxy to provide a permanent bond in the most difficult environments.
Download Documents
Questions? Call (800) 382-2323 or (858) 549-9828
---
Product Options
Material
Anodized Aluminum
Thickness
.032"
Image
Sub-Surface Image
Colors
Black Image, Natural Background
Data
Multiple Barcode Symbologies | Simple or Complex Data
Attachment
Premium Permanent Pressure-Sensitive Adhesive
Artwork
Designed to Your Custom Specifications
Related Products
© 1984 - 2022 Express, Inc. | Contact Us | Get Samples | Call (800) 382-2323 or +1 (858) 549-9828
Worldwide Identification Industry Leader for over 25 years | Warehouse Barcodes